DRAW
Departing Radically in Academic Writing
DRAW (Departing Radically in Academic Writing) is a writing group for higher degree research students and others in our academic community who are wanting to write their work in an alternative style.
The capacity to write sits at the heart of the academic work and is crucial to achieving success. For higher degree research students, academic writing calls for various skills, competencies and knowledges, and is experienced as a process of participating and becoming adept in the textual and discursive practices of specific disciplinary cultures. In this way, "academic writing is not only an individual act, but also a social condition" (Lonka et al., 2014, p. 246) and an academic text, as Derrida suggests, must take "its part in the genre, the type, the context" (1986/1992, p. 68). Moreover, "post" scholarship in the field of "post-qualitative" research (Lather & St. Pierre, 2013)—including education—has simultaneously "troubled" and "opened up" possibilities for what the "product" of academic writing might come to be.
DRAW responds to the question, "What might the work of creative and alternative academic writing as inquiry in 'post' qualitative research look like?" and aims to provide an intensive praxis-based teaching and learning environment for qualitative HDR students in HASS to engage, explore, and experiment with creative and alternative academic writing practices.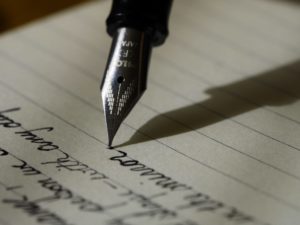 Liz (Elizabeth) Mackinlay is an Associate Professor in the School of Education at the University of Queensland where she teaches Research Methods, Gender Studies and Arts Education. She holds a PhD in ethnomusicology from The University of Adelaide and a PhD in education from the University of Queensland. Her book, Teaching and learning like a feminist: Storying our experiences in higher education was published by Sense Publishers in 2016 and together with Briony Lipton, co-authored the 2017 Palgrave publication, We only talk feminist here: Feminist academics, voice and agency in the neo-liberal university. Her most recent book, Critical writing for embodied approaches: Autoethnography, feminism and decoloniality was published by Palgrave in 2019.
Liz was awarded the esteemed Norman Denzin International Prize for Qualitative Research in 2018 and she is currently writing a book for Routledge related to her feminist autoethnographic thinking and wondering. She is regularly invited to present workshops on "post" academic and qualitative writing nationally and internationally and is excited to bring these ideas to you in DRAW2020.
"serious copywriting chops and a fabulous sense of humor"